About Us
Mike and Anne Peters are the proud Owners/Directors of Mane Contracting Ltd. Both believe staff is a company's greatest asset. Anne and Mike are committed to creating a working environment that staff are proud to be a part of, feel valued and have respect for one another, our clients and the job they deliver to you.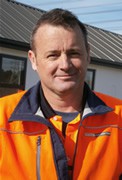 Mike Peters
Owner
Mike is a Builder by trade and has over 25 years construction and contracting experience. His depth of experience is valuable when looking at larger projects or areas that require lateral thinking.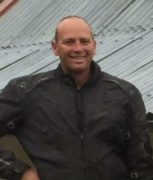 Grant Amer
Operations Manager
Grant joined Mane Contracting in early 2015 with over 25 years' experience in all things concrete. His skills have been utilised in the civil, commercial and residential sectors in both New Zealand and Australia. His business and practical expertise make him a strong addition to Mane Contracting leadership team. Grant is dedicated, professionally and personally, to hard work and providing the best possible results for the customer. You'll not find a more passionate 'Crusader' supporter than Grant and if there is no game on, you'll find him motorbiking the back country roads.
It is with pleasure that we can provide Mane Contracting Ltd, a glowing recommendation.

It was with much professionalism and good workmanship that Mane Contracting provided a large concrete driveway at our work premises in Nga Mahi Rd, Sockburn, Christchurch.

We received a very reasonable and detailed quote and once this was agreed upon, work was quickly carried out to a very high standard.

Mane Contracting were very pleasant to deal with, and we would have no reservation in recommending them to any prospective customer.

As a commercial roofing company, we also pride ourselves on great customer service and quality workmanship, Mane Contracting Ltd is no different in this respect. Graham Hill Roofing is a well-respected company with such jobs as AMI Deans Stand, Christchurch International Airport and more recently, the new Forsyth Barr Stadium in Dunedin to our name.

If you would like to contact us with regard to any of the above, we would welcome a phone call.